Call now to discuss your requirements FREEPHONE on 0800 4580479
Motor & Controls 
240 volt Somfy motor complete with built in fabric pre-tensioner which slows down the revolution speed when nearly fully retracted to keep the fabric taut and ensure correct closing of the cassette.
Remote control operation.
Heating
Using modern technology, our heaters heat objects not just the air, preventing you being left in the cold after a gust of wind.
Remote control operation.
Side reflectors for added heat output.
Internal heat sinks to aid body cooling and give increased emitter lamp life.
Sensors
The wind sensor measures the vibration to which the awning is exposed in strong wind.
The transmitter sends a signal to the motor to retract the awning if there are strong winds.
The sun sensor measures the light intensity, which allows automatic operation.
Drop Profile
(only available on the Royal Ascot & Little Hampton)
Vertically lowered by up to 1.70m to increase the shaded area significantly.
The vertical awning also provides very effective shade against the glare of the sun when it is low in the sky.
Lighting
Mounted on the cassette.
Remote control operation.
Available in LED or Halogen.
Colour matching to the cassette.
Light dimming available.
Side Screen
Available in various heights, it can be extended or retracted as required.
Protection against prying eyes.
Choices of strong bracket designs ensure adequate stability in windy conditions.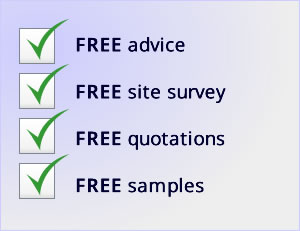 Rolux UK is a family established business with over 100 years combined experience in Garage Doors, Security Shutters and Sun Awnings. All of our products are designed and tailored to your needs & lifestyle. We believe your requirements come first which is why over 50% of our work is sourced from recommendation.
Our highly skilled installation teams are fully trained and experienced who can ensure your peace of mind and carry out your installation catering for all your requirements and wishes along the way. When you purchase from Rolux, we want it to be an enjoyable experience and for you to be comfortable with our company from the start throughout our high quality customer aftercare service.
SALES OFFICE & SHOW ROOM
Situated on the border between Cheshire and Staffordshire and undertaking projects throughout the UK, Rolux UK Ltd are the UK's premier company for quality and value in Garage Doors, Awnings and Security Shutters.
OPENING HOURS
Mon-Fri 9:00 AM - 5:00 PM
Saturdays by appointment
Sundays by appointment
Other times a pleasure, available by appointment call us on 0800 4580479