Call now to discuss your requirements of awning fabrics FREEPHONE on 0800 4580479
There are many harmful effects from exposure to UV rays in direct sunlight, one of the main harmful effects is leading to skin cancer. This is why you need a good quality fabric on your sun awning so you can enjoy the sun for a long period time whilst still being protected from the UV rays. We provide different ranges of top quality awning fabrics, including the popular Acrylic & Sunsilk Range.
Our Acrylic awning fabrics are 100% solution dyed fabrics. Solution-dying is the process of adding colour to acrylic fibres during manufacturing while they are in a liquid state. Colour goes all the way through the fabric not just on the surface (like canvas for example) so the appearance is maintained after several years. This is what helps the fabric maintain its colour and prevents fading for a long life and is easy to clean. Due to the solution dying, these high quality awning fabrics also resist cracking from sunlight exposure and other elements. The fabric is then woven which makes the fabric very breathable so they can dry very quickly when there are rain showers.
All of our acrylic awning fabrics are also teflon coated which repels water so rain just runs off the front of the awning into the integrated gutter for efficient drainage.
The solution dyed acrylic fibre will not support the growth of mildew or fabric rot as some traditional materials would.
Our SUNSILK awning fabrics are made from a 100% high-tech polyester which has an average sun protection value of UPF 50. The SUNSILK range is a modern fabric collection that is a very strong material which lets a lot of light through without compromising the UV protection. These also have a teflon coating which helps awning fabrics to repel water, dirt, grease etc as mentioned earlier.
There are many patterns & styles in each range to cater for all individual preferences and to be in keeping with current colours and settings. 
The awning fabrics don't require any special maintenance or cleaning products, you can use warm, soapy water and a hose pipe to keep the awning fabric in optimal condition for many years of luxury & enjoyment.
If you have any queries on our awning fabrics, please call our freephone 0800 4580479 or email sales@roluxuk.com.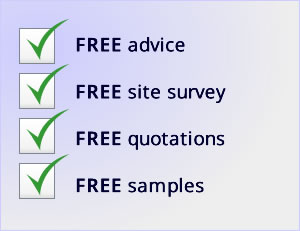 Rolux UK is a family established business with over 100 years combined experience in Garage Doors, Security Shutters and Sun Awnings. All of our products are designed and tailored to your needs & lifestyle. We believe your requirements come first which is why over 50% of our work is sourced from recommendation.
Our highly skilled installation teams are fully trained and experienced who can ensure your peace of mind and carry out your installation catering for all your requirements and wishes along the way. When you purchase from Rolux, we want it to be an enjoyable experience and for you to be comfortable with our company from the start throughout our high quality customer aftercare service.
SALES OFFICE & SHOW ROOM
Situated on the border between Cheshire and Staffordshire and undertaking projects throughout the UK, Rolux UK Ltd are the UK's premier company for quality and value in Garage Doors, Awnings and Security Shutters.
OPENING HOURS
Mon-Fri 9:00 AM - 5:00 PM
Saturdays by appointment
Sundays by appointment
Other times a pleasure, available by appointment call us on 0800 4580479