Call now to discuss your requirements FREEPHONE on 0800 4580479
Awnings and Canopies for home and business
Rolux are leading suppliers and installers of awnings and canopies for domestic and commercial purposes. We supply commercial awnings for arenas, schools, offices, pubs, shops and restaurants. We having been supplying awnings and canopies for over 20 years with a proven track record built on quality workmanship and high service standards.
Awnings and canopies serve a number of different purposes. For commercial purposes, an awning will draw attention to your business by enhancing the appearance of your building. Their versatility provides critical signage, poor weather shelter for your customers and protection for your staff and goods by reducing the level of harmful UV sun rays enter your business via windows and doors.
Backlit Awnings are illuminated awnings that blend the softness and flexibility of a fabric awning with the high visibility of a sign. They provide around the clock identification to capture the public's attention and light up your sales.
Awnings and canopies are an architectural projection that provides weather protection, identity or decoration and are typically supported by the building on which it is attached. An awning is comprised of a lightweight rigid skeletal structure over which a fabric cover is fastened to shelter windows, doors, decks and walkways.
Our trained engineers ensure that all awnings are fitted to the highest of safety requirements, giving you peace of mind and long life usage.
Rolux UK Ltd is also fast becoming the UK's leading manufacturer & installer of business awnings and canopies. With the addition of our brilliantly engineered awnings Rolux UK can proudly boast of true quality in all its areas of activity.
Please call or contact us for more information on our range of services.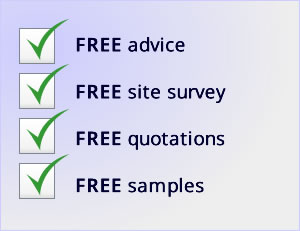 Rolux UK is a family established business with over 100 years combined experience in Garage Doors, Security Shutters and Sun Awnings. All of our products are designed and tailored to your needs & lifestyle. We believe your requirements come first which is why over 50% of our work is sourced from recommendation.
Our highly skilled installation teams are fully trained and experienced who can ensure your peace of mind and carry out your installation catering for all your requirements and wishes along the way. When you purchase from Rolux, we want it to be an enjoyable experience and for you to be comfortable with our company from the start throughout our high quality customer aftercare service.
SALES OFFICE & SHOW ROOM
Situated on the border between Cheshire and Staffordshire and undertaking projects throughout the UK, Rolux UK Ltd are the UK's premier company for quality and value in Garage Doors, Awnings and Security Shutters.
OPENING HOURS
Mon-Fri 9:00 AM - 5:00 PM
Saturdays by appointment
Sundays by appointment
Other times a pleasure, available by appointment call us on 0800 4580479