CARPORTS
Call now to discuss your requirements FREEPHONE on 0800 4580479
Our carports and canopies offer substantial protection for your car, caravan, motorhome or any other vehicle that you keep at home. A carport is less space consuming than a garage – our carports offer a ventilated space to cover any vehicle and also has an extra purpose of a spacious storage space.
At Rolux, we provide different carport systems and styles in order to cater for your application, requirements and budget. We offer:
A full aluminium system which can also be used as an outdoor sanctuary / veranda. This system is available in a range of polyester powder coated colour finishes. The roof sheets are made from a strong 22mm thick polycarbonate complete with rubber seal gaskets in order to provide a durable, long lasting shelter solution. The legs are 100mm x 100mm which help to create a strong, sturdy structure. Water drainage is incorporated into this system by enabling the water to drain out the leg. This system is concreted into the ground to ensure maximum durability with the current surface being neatly replaced.
Our next system is similar to the full aluminium system but is a cheaper option. This carport is also an aluminium system, using 50mm x 50mm legs which are also concreted into the ground. The roof sheets are made from a GRP rather than the polycarbonate which helps to keep the cost down but does not offer the same rubber seal gaskets. The guttering on this style is external which runs around the edge of the frame and connects to a downpipe rather than being built in.
The last style that we offer is the cantilever carport system. Our cantilever carport beams are hand laminated in Glass Reinforced Polyester, a modern version of fibreglass. The GRP roofing has an aluminium spine the length of the beam which adds considerable strength to the structure. The wall brackets then spread the load across the wall, therefore no legs are required. This carport is ideal if you do not have room for the legs, do not want to create an obstruction on the driveway or if it is only required over a porch. However, this cannot span as large as the other 2 types of carport.
Carports and Canopies Gallery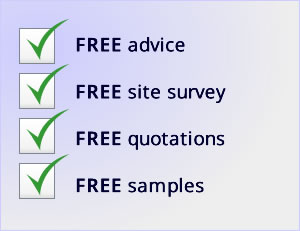 Rolux UK is a family established business with over 100 years combined experience in Garage Doors, Security Shutters and Sun Awnings. All of our products are designed and tailored to your needs & lifestyle. We believe your requirements come first which is why over 50% of our work is sourced from recommendation.
Our highly skilled installation teams are fully trained and experienced who can ensure your peace of mind and carry out your installation catering for all your requirements and wishes along the way. When you purchase from Rolux, we want it to be an enjoyable experience and for you to be comfortable with our company from the start throughout our high quality customer aftercare service.
SALES OFFICE & SHOW ROOM
Situated on the border between Cheshire and Staffordshire and undertaking projects throughout the UK, Rolux UK Ltd are the UK's premier company for quality and value in Garage Doors, Awnings and Security Shutters.
OPENING HOURS
Mon-Fri 9:00 AM - 5:00 PM
Saturdays by appointment
Sundays by appointment
Other times a pleasure, available by appointment call us on 0800 4580479