COMMERCIAL AWNINGS
Call now to discuss your requirements FREEPHONE on 0800 4580479
Rolux UK continue to install Commercial Awnings in some of the most demanding environments. We have the expertise to deliver commercial awning solutions on time and on budget.
The example shown illustrates a complete shading solution provided at Ascot racecourse to provide optimal viewing conditions for race goers come sun or rain. There are numerous other unexpected applications for awnings, for example side awnings can be used to provide privacy from prying eyes!
Request a free site survey today or, for more information on our Commercial Awnings request a free brochure or call for more information on 0800 4580479
Room Shading Awnings
As well as providing excellent protection from sun and rain outdoors, room shading awnings can provide a controllable solution to direct sunlight indoors.
Room Shading Awnings in use
Room Shading Awnings – Rolux UK have recently worked with The Royal College of Music on an installation of awnings on the fifth floor in response to burning temperatures and direct sunlight. 
Being so high and difficult to reach, it was essential that, once installed, the Room Shading Awnings would prove ultra-reliable. Our experience with commercial awnings meant that we had no hesitation in specifying Somfy motors, widely known as being the most reliable products of their type across the world.
"The awnings are very innaccessable so the motors have to be 100% reliable. In this instance, quality and durability was everything," said Richard Cooper, director of Rolux UK.
James Murphey of the Royal College of Music added: "The awnings have made an immediate improvement to our environment, providing ample shade from direct sunlight. The flexibility that comes from their remote control means we can draw them in and out easily in response to London's ever-changing climate."
School Shading Awnings
School Shading Awnings are becoming increasingly popular Commercial Awnings. Children are particularly sensitive to the sun, and with increasing concern over the skin damage caused by sun exposure it is more important than ever for schools to provide good qualilty shading for pupils.
Protect your pupils from the mid-day sun
Awnings have become popular for schools improving the quality of playground areas while providing sunshade and rain shelter for pupils and supervising staff.
With initiatives such as murals, the marking out of quiet areas, and by installing awnings, healthy schools are improving standards, investing in health, adding to a good physical and social environment and giving pupils further ways to enjoy the outdoor space.
Smoking Ban Awnings
Smoking Ban Awnings – Don't let 'No Smoking' Kill your Business. Can you afford to loose your smoking clientelle? – Smoking is now banned in enclosed public places. This includes restaurants and public houses that serve food. Customers are far more likely to prefer businesses that cater for their needs and don't treat them as second class citizens.
We have a solution with our 'all weather dining room'
Catering for smokers outside with our variable British weather provides an interesting challenge. Many pubs and restaurants have invested in cheap, temporary parasols, but these are really only a stop-gap solution. The use of an Awning provides a long term answer. An awning provides cover from both sun and rain, both essential if you are to provide a welcoming outdoor area.
Our range of awnings can also include lighting and quartz heating for all-seasons. Pub awnings create a more pleasant environment both for smoking and non-smoking customers alike. We can compliment any coorporate image or match your school or pub colours. Sign-writing is available to further enforce an identity, and all at a price within your budget.
The Rolux range of awnings and blinds provides a vast choice of sun protection for most types of window in commercial and domestic applications such as shops, restaurants, hotels, pubs and sports clubs. With the new SMOKING BAN, the company's external conservatory awning is the solution to extending the seating area without the substantial cost of a fixed structure.
The four principal categories are folding-arm awnings, folding-arm cassette awnings, conservatory awnings and vertical awnings. The material used for all awnings and blind covers is made from particularly durable polyacrylic fibres and polyester in over 160 colours and designs. Resistant to sun, temperature change and moisture, the material ensures that blinds offer maximum durability and building enhancement.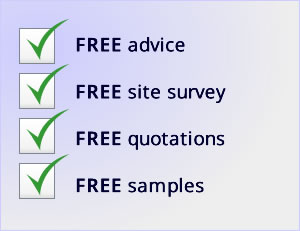 Rolux UK is a family established business with over 100 years combined experience in Garage Doors, Security Shutters and Sun Awnings. All of our products are designed and tailored to your needs & lifestyle. We believe your requirements come first which is why over 50% of our work is sourced from recommendation.
Our highly skilled installation teams are fully trained and experienced who can ensure your peace of mind and carry out your installation catering for all your requirements and wishes along the way. When you purchase from Rolux, we want it to be an enjoyable experience and for you to be comfortable with our company from the start throughout our high quality customer aftercare service.
SALES OFFICE & SHOW ROOM
Situated on the border between Cheshire and Staffordshire and undertaking projects throughout the UK, Rolux UK Ltd are the UK's premier company for quality and value in Garage Doors, Awnings and Security Shutters.
OPENING HOURS
Mon-Fri 9:00 AM - 5:00 PM
Saturdays by appointment
Sundays by appointment
Other times a pleasure, available by appointment call us on 0800 4580479