HOME AUTOMATION
Call now to discuss your requirements FREEPHONE on 0800 4580479
Home Automation
Home automation is now becoming a large market that can help simplify your life and make everyday living more comfortable. Home automation can quickly bring the future in to our homes. Using existing household appliances and new gadgets you can incorporate climate control, security & surveillance etc into everyday living. You can control and monitor your home from anywhere in the world using either a smartphone, tablet or computer. Using the top of the range system you can even preset & combine different appliances to trigger at a certain time so you don't have to keep opening the application to do one thing at a time.
Here at Rolux UK, we can offer the full home automation package of the supply & installation from our highly trained engineers. We can convert existing equipment to work inline with the home automation systems we offer. This is in situations where the product isn't already automated or isn't from a manufacturer who is a connected partner.
Please read below to see more information on the products or alternatively, request a brochure or free site survey!
Introducing Connexoon – The standard home automation unit
Discover a new way to control and program connected interior blinds, curtains, garage door, gates and lighting, thanks to the Connexoon RTS home automation box connected to your internet router. Connexoon has a mode selector also built into the application so you have quick access to each of the app's four modes – I'm arriving, I'm leaving, Open all, Close all – so you can activate your preset preferences with a single tap! This can be customised to execute operations for your chosen products.
With the connexoon you can also prepare your motorised garage door for your arrival home using the geolocation function. Set the distance between you and your home when you want your garage door to open and then you can drive straight in when you get there.
Introducing TaHoma – the upgraded home automation unit
The TaHoma allows you to centralise control of your home's automated features. Compatible with expert partners and more than a hundred different Somfy products, our smart home system lets you open your blinds, switch on your lighting, monitor your security system or operate your garage doors all from your PC, or using the TaHoma app on your smartphone.
TaHoma benefits
As well as delivering complete comfort and control, the TaHoma also offers energy saving benefits. This is because of an option of sun sensors that automatically adjust your blinds or shutters to keep your home cool in summer and warm in winter. You can also trigger this by using light sensors. And with email alerts, coupled with the ability to remotely adjust your home's features, you can rest assured that your home is secure at all times.
Control multiple devices at once with scenario settings and personalise your TaHoma home automation system to suit your lifestyle. This is possible with the smart programming feature which ensures your home always works to your schedule. Smart programming allows you to decide when you want scenarios to take place. i.e switch lamp on and alarm system off at 6pm Monday-Friday.
Lighting & Heating
Switch on your lights on or off or adjust them to the ambiance that suits your mood with the touch of a button or pre-selected programs. You can just plug your existing lamp into the RTS plug (shown above) so no alterations are required. You can use one of the many selected partners to integrate your lighting & heating appliances e.g Phillips Hue. Combined with TaHoma, you can operate your equipment using pre-programmed scenarios with timed activation programs or manual controls using a smartphone or tablet – whenever and wherever you like. It's convenient, safe and more importantly you can give the impression that your home is always occupied! This will scare off any potential burglars which makes your home a Smart Home!
Security & Surveillance
Keep your home safe with the security and surveillance range. From smoke to suspicious activity, the detectors will automatically alert you via your smartphone if something isn't right, allowing you to act immediately. These sensors can be used to then switch on lights, trigger the siren etc to make the house look occupied when they detect something isn't right. With the cameras, you can keep an eye on your home no matter where you are. With all of the accessories you can create a very high security alarm & surveillance system.
IFTTT & Geolocation Compatible
The home automation kits are also available with IFTTT (If This Then That) and Geolocation. If This Then That, also known as IFTTT, is a free web-based service to create chains of simple conditional statements, called applets. An applet is triggered by changes that occur within other web services such as Gmail, Facebook, Telegram, Instagram, or Pinterest. These are just a few of the examples as there are over 600 apps which work with IFTTT to create millions of applets. These features play a big part in home automation as you can trigger events based on your phone's location or other conditions. For example, when you are within a certain radius from your home you could make an applet so that your gates or garage door opens and then the internal lights switch on.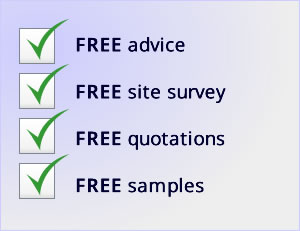 Rolux UK is a family established business with over 100 years combined experience in Garage Doors, Security Shutters and Sun Awnings. All of our products are designed and tailored to your needs & lifestyle. We believe your requirements come first which is why over 50% of our work is sourced from recommendation.
Our highly skilled installation teams are fully trained and experienced who can ensure your peace of mind and carry out your installation catering for all your requirements and wishes along the way. When you purchase from Rolux, we want it to be an enjoyable experience and for you to be comfortable with our company from the start throughout our high quality customer aftercare service.
SALES OFFICE & SHOW ROOM
Situated on the border between Cheshire and Staffordshire and undertaking projects throughout the UK, Rolux UK Ltd are the UK's premier company for quality and value in Garage Doors, Awnings and Security Shutters.
OPENING HOURS
Mon-Fri 9:00 AM - 5:00 PM
Saturdays by appointment
Sundays by appointment
Other times a pleasure, available by appointment call us on 0800 4580479