PATIO AWNING
Call now to discuss your patio awning requirements FREEPHONE on 0800 4580479
Our Royal Ascot Patio Awning is a high performance cassette awning with sophisticated technology and an exceptionally low profile design. Due to this design this patio awning is suitable for large patios and/or exposed areas where there are high winds.
Maximum dimensions: 7000mm width x 4000mm projection.
Complete with a permanent backlash guard and central brackets, the Buckinghamshire Patio Awning boasts substantial strength & stability. Having been conceived with an especially appealing, rounded form – the minimal space requirements make it very versatile.
Maximum dimensions: 6500mm width x 3500mm projection.
Conceived with quality down to the last detail, the Berkshire Patio Awning combines durable materials & high quality craftsmanship to form the basis for sophisticated functionality.
Maximum dimensions: Width of 5000mm and a projection of 3250mm.
The Wimbledon is a full cassette Patio Awning which protects the fabric and arms in a shell structure.
Maximum dimensions: 5000mm width x 3000mm projection.
The Little Hampton is a unique stable patio awning design with sophistication lying in its simplicity and modular concept. The clean design of the frame can be adapted to suit any style of construction using our modern & elegant fabric selection.
Maximum dimensions: 4000mm width x 4000mm projection.
Optionally available with a rain cover, the Windsor Patio Awning is an open awning as an alternate solution to a cassette awning whilst maintaining quality.
Maximum dimensions: 6000mm width x 3000mm projection.
We can install Awnings where you may not think is possible. We have previously installed awnings on many buildings several storeys up using specialist lifting equipment.
We provide two ranges of fabrics, the Acrylic & Sunsilk Range. Our Acrylic range is 100% solution dyed which means the fibres are dyed before they are woven, this prevents fading. Our Sunsilk range is 100% polyester with an average sun protection value of UPF 50. Both have a Teflon coating which repels dirt, keeping your patio awning looking like new years down the line.
A complete range of all the accessories you might want to complete your awning installation.
Ask yourself these questions:
Too hot sitting on the patio?
Do you have fair skin that burns easily?
Are you overlooked?
Fed up setting up cumbersome parasols or shades.
Do you have a room that is uncomfortable in hot weather?
Are you worried about the effects of harmful  UV on your family?
Suffer from fading curtains and carpets?
Do you want to enhance and increase your outdoor living space?
Struggling to watch television or see your monitor without shutting out the natural light?
Rolux has the answer – A patio awning will solve these questions:
Patio awnings will shade your patio and make it comfortable on the hottest days.
Awnings protects your skin from sunburn.
Well placed awnings offer protection from prying eyes.
Our awnings deploy and retract at the press of a button.
Sun awnings cool the temperature of your room by up to 15 degrees.
They protect you and your family from the harmful effects of Ultra Violet light.
Awnings can protect your carpets, curtains, and furniture from fading.
The give you a stylish outdoor living space.
Awnings are unique in providing shade without cutting out all the natural light.
Cancer research recommend people stay in the shade between 11am and 3pm – a well placed patio awning can help you enjoy the outdoors safely! We have a large range of shading solutions for patios, balconies, windows and conservatories, all with one thing in common: a reputation for sheer quality in design, function and technology.
We offer a large range of Swela fabrics with styles and colours to suit your home. These fabrics are coated with a Teflon coating that is water resistant and helps repel dirt.
Our engineers specialise in professionally installing awnings. Rolux can fit awnings where others can't. We have the expertise and experience to install on projects where unusual and difficult applications are required.
Request a free site survey today or, for more information on our domestic patio awnings request a free brochure or call for more information on 0800 4580479
Domestic Patio Awning Gallery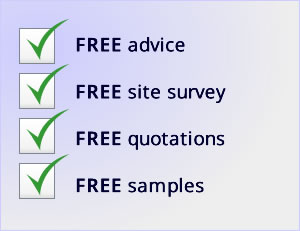 Rolux UK is a family established business with over 100 years combined experience in Garage Doors, Security Shutters and Sun Awnings. All of our products are designed and tailored to your needs & lifestyle. We believe your requirements come first which is why over 50% of our work is sourced from recommendation.
Our highly skilled installation teams are fully trained and experienced who can ensure your peace of mind and carry out your installation catering for all your requirements and wishes along the way. When you purchase from Rolux, we want it to be an enjoyable experience and for you to be comfortable with our company from the start throughout our high quality customer aftercare service.
SALES OFFICE & SHOW ROOM
Situated on the border between Cheshire and Staffordshire and undertaking projects throughout the UK, Rolux UK Ltd are the UK's premier company for quality and value in Garage Doors, Awnings and Security Shutters.
OPENING HOURS
Mon-Fri 9:00 AM - 5:00 PM
Saturdays by appointment
Sundays by appointment
Other times a pleasure, available by appointment call us on 0800 4580479