VERSATILE VERANDAS
Call now to discuss your requirements FREEPHONE on 0800 4580479
Our Verandas
A Solux veranda creates a beautiful environment to relax and enjoy the spacious outdoors.
No matter what the weather we can tailor the perfect design with a combination of protection and shade that's right for you.
Enjoy the outdoors whatever the weather
Precision aluminium construction with wide choice of powder coated finishes
Front and side frameless glazing options
Choice of heating and lighting options
Roof spans up to 14 meter wide x 6 meters deep
Integral rainwater gutters
Also available with retractable PVC roof
An elegant system that can be adapted for every situation.
Solux Verandas offer true versatility thanks to their lightweight, aluminium construction. The strength comes from the clever German engineering that enables you to enjoy the views with very few obstructions, even for the largest glass surfaces.
Protection from the weather
Glass panels and wind protection can be added to a Solux veranda at any time – even after your initial project is complete. Our sliding glass panels are supported on high quality roller bearings to give smooth, easy movement, while glass and aluminium screening provides protection from even the worst of weather conditions.
Shading systems enable us to meet every manner of requirement. A wide choice of under or over-roof mounted cassette awnings and sophisticated vertical shades offer protection against the low sun and curious glances. You can choose from a broad range of options for every shading application from our wide selection of modern and elegant fabrics.
Heating and lighting packs
Creating and controlling the perfect environment is possible with remote controlled LED lighting and infra-red heating. Our options create a comfortable environment in mere seconds, even on cool evenings. Both heating and lighting are low energy and economical to run and provide true added value for many years.
With the addition of heating and lighting a Solux veranda will ex­tend your outdoor season not only on rainy summer days, but into spring and autumn too.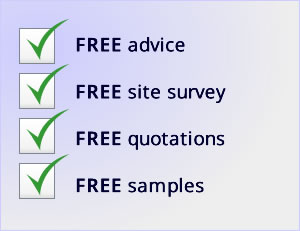 Rolux UK is a family established business with over 100 years combined experience in Garage Doors, Security Shutters and Sun Awnings. All of our products are designed and tailored to your needs & lifestyle. We believe your requirements come first which is why over 50% of our work is sourced from recommendation.
Our highly skilled installation teams are fully trained and experienced who can ensure your peace of mind and carry out your installation catering for all your requirements and wishes along the way. When you purchase from Rolux, we want it to be an enjoyable experience and for you to be comfortable with our company from the start throughout our high quality customer aftercare service.
SALES OFFICE & SHOW ROOM
Situated on the border between Cheshire and Staffordshire and undertaking projects throughout the UK, Rolux UK Ltd are the UK's premier company for quality and value in Garage Doors, Awnings and Security Shutters.
OPENING HOURS
Mon-Fri 9:00 AM - 5:00 PM
Saturdays by appointment
Sundays by appointment
Other times a pleasure, available by appointment call us on 0800 4580479