ROLLER GARAGE DOORS
Call today to discuss your requirements FREEPHONE on 0800 4580479
Why Choose Roller Garage Doors?
Conciseness
Roller Garage Doors roll up into a concise box which means you do not have to have any tracks going back into the garage. Traditional up & over doors take up space going back into the garage which loses storage room and takes away potential usable space. Also Roller Garage Doors do not swing out on operation but raise vertically into the small box which helps maximise drive space.
If you have enough room above and either side of the opening then you can create the appearance of a frameless garage door.
Maintenance Free
Roller garage doors are made from aluminium which is then polyester powder coated so the door never requires painting. The framework is also made of aluminium so you won't have to replace rotting timber that occurs with an up & over garage door. Roller garage doors also have a rubber seal to the base and brush seals in the guides which prevent drafts, debris and water entering the garage so you won't have to spend time getting all the leaves up!
Security and Peace of Mind
Our roller garage doors use a double skinned aluminium 77mm slat which ensures strength. Also, there are no leverage points due to automatic locking. The bottom slat is a strong extruded aluminium rail which helps maintain security if attacked from the bottom. We use a larger steel shaft than standard with bigger locking rings & steel reinforced locking straps which prevents the door being forced up. We use heavy duty 90mm guide rails so the slat sits further into the rails so it cannot be prized open. To ensure maximum security, the door also has a built in alarm system which sounds at 100db to 1m when anybody attempts to lift the door from the bottom.
Also, one advantage of roller garage doors is if you happen to damage a slat. If you damaged an up & over door, you would have to replace the complete door. With roller garage doors you can just slide one slat out and put another one in making a lot more economical to repair.
Insulated
One of the key benefits of having roller garage doors is that in addition to being tailor made, they are also insulated with CFC free polyurethane foam. This is backed up with the triple brush seals in the guide rails and heavy duty twin rubber seal at the base. This means that on average the temperature of the garage increases by around 5°C so you can save a bit more on heating costs.
Quiet Operation
The motor is housed entirely within the door roll, reducing noise and providing quiet and smooth performance. The larger rings also help the door run quicker and quieter by helping produce a better roll and protecting the finish on the slat.
ROLUX ROLLER GARAGE DOORS ARE MANUFACTURED TO THE HIGHEST STANDARDS & SPECIFICATION IN THE UK, USING THE FINEST ALULUX GERMAN MATERIAL.
Conveniently opens with the press of a button.
Clean appearance.
Enhances the look of your home.
Automatic locking on closing, no leverage points.
Built in security alarm.
Maintenance free, no painting ever required.
Safety device monitors obstructions.
Somfy motors & controls.
Increased width and headroom when frame is removed.
Fully insulated from the weather.
No out-swing, no need to move your car to open the door.
Optional Extras
Battery Backup – this system lets you open your door electrically when you have a power cut for upto 7 operations.
Vision Profiles – allow light into your garage
Keypad
Keyswitch
Wall Mounted Switch
Smartphone Opener – operate your door remotely from your mobile phone
Our Roller Garage Doors are manufactured on the Staffordshire & Cheshire border and all meet the CE marking regulations in order to ensure safe operation and complete peace of mind.
Roller Garage Doors Gallery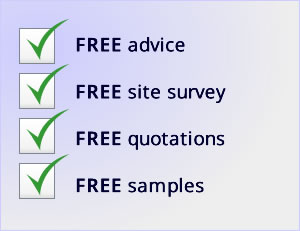 Rolux UK is a family established business with over 100 years combined experience in Garage Doors, Security Shutters and Sun Awnings. All of our products are designed and tailored to your needs & lifestyle. We believe your requirements come first which is why over 50% of our work is sourced from recommendation.
Our highly skilled installation teams are fully trained and experienced who can ensure your peace of mind and carry out your installation catering for all your requirements and wishes along the way. When you purchase from Rolux, we want it to be an enjoyable experience and for you to be comfortable with our company from the start throughout our high quality customer aftercare service.
SALES OFFICE & SHOW ROOM
Situated on the border between Cheshire and Staffordshire and undertaking projects throughout the UK, Rolux UK Ltd are the UK's premier company for quality and value in Garage Doors, Awnings and Security Shutters.
OPENING HOURS
Mon-Fri 9:00 AM - 5:00 PM
Saturdays by appointment
Sundays by appointment
Other times a pleasure, available by appointment call us on 0800 4580479