DOMESTIC SECURITY SHUTTERS
Call now to discuss your requirements FREEPHONE on 0800 4580479
Domestic Security Shutters
Here at Rolux UK, we believe protecting your home and your family is priority number one. With increasing burglary crime rate, domestic security shutters are becoming more and more popular. We offer a range of roller shutter colours to compliment your property and are sleek in design, not like the traditional shop fronts!
Domestic security shutter profiles
We offer a range of foam filled & extruded profiles. Our foam filled profiles offer security along with added insulation to your property. They help keep your home warm in the winter and cool in the summer. With the option of vents, you can have the shutter partially open whilst still letting light and air through if you require shade. The extruded profiles are for much larger surface areas or for areas where the shutter is likely to be attacked more vigorously.
Rolux domestic security shutters use seals in the guide rails and on the bottom rail.  Heavy duty locking rings and lath attachments to prevent the shutter being forced open. You have the option of manual or electric operators. We offer manual pull cord shutters, gearbox, or spring-loaded operators. A range of Somfy motors and controls for our electric shutters which ensure peace of mind. These can be controlled using home automation hubs also which can operate the shutters at certain times of the day, pair with Alexa, switch on your lights and much more. Enquire about our alarm system and smart cameras which can be paired with this to offer even more functionalities.
You can read below about the experience Mr & Mrs Smith wrote for us following the domestic security shutter project we completed on their property –
My Wife and I are enjoying our senior years, living in a beautiful property that we have habited for the last four decades.
We do enjoy dining out with our circle of friends on a regular basis. On returning home after a lovely lunch, it became apparent all was not well. The light on our burglar alarm was flashing, indicating an intrusion.
The rear of our house faces a picturesque nature reserve and is not overlooked. Our French doors had been prised open and we faced the devastation intruders leave behind, not to mention our valuables and family heirlooms, which were stolen. Although the alarm sounded, no-one investigated, possibly presuming a false alarm. After this incident, my wife was reluctant to leave our home unattended, fearing a recurrence.
I searched for a satisfactory solution to our predicament and found domestic security shutters to be the answer, inspired by the continental styles we had seen on our holidays in Germany. My wife was against the idea of external shutters due to the box at the top. However, having a small shutter box on the outside of the property seemed a much better option than being burgled again as we noticed more weak entry points. Once we discovered Rolux online, they sent us photos of similar installations in contemporary colours and the box looked very compact which appealed to us both.
We were given an idea of price which was very reasonable, so we arranged for Craig to carry out a site survey. He displayed various samples of what was available and what would suit our home best. He recommended for the guide rails to be agate grey in colour which blend in with the windows and we decided on the F55 profile. We decided to secure the ground floor windows in addition to the French doors at the rear of the house. We chose to have the vented F55 profile for the windows so that we could still let light and air through if we wanted some shade when trying to watch the telly!
In addition to the domestic seurity shutters, we decided to add the smart hub, cameras, and smart light plug. The benefit of having this is that you can program the shutters to open and close at certain times. I can also operate them at any point if needed from my smartphone or tablet. If the cameras detect motion when armed, it emits a siren and they trigger the lights to come on. This makes it look like there is somebody in. We did have the option of the full alarm system also but didn't think we needed that.
The shutters were custom made to ensure a perfect fit. We were contacted to arrange a suitable installation date which fell around 3 weeks after Craig's visit. Jack and Harry arrived at 8:30am to install the four shutters and worked non stop until 5.30pm. The weather was awful but this did not deter the team from being cheery & working swiftly. They also left a clean and tidy area behind them!
We now have our social life back on track and can leave our property safe in the knowledge that our home is secure. Possessions are replaceable, but an invasion of your home costs more than material items, it leaves you feeling vulnerable and apprehensive. We have also noticed that we can turn the heating down as the shutters help keep the heat in in the winter and reduce the condensation on our windows.
If there is one piece of advice I can offer, it is this –
If you fear a break in, act now and install domestic security shutters before it becomes reality and let Rolux take care of you as they have taken care of us!
Domestic Security Shutters Gallery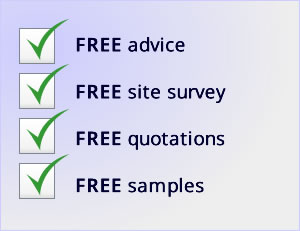 Rolux UK is a family established business with over 100 years combined experience in Garage Doors, Security Shutters and Sun Awnings. All of our products are designed and tailored to your needs & lifestyle. We believe your requirements come first which is why over 50% of our work is sourced from recommendation.
Our highly skilled installation teams are fully trained and experienced who can ensure your peace of mind and carry out your installation catering for all your requirements and wishes along the way. When you purchase from Rolux, we want it to be an enjoyable experience and for you to be comfortable with our company from the start throughout our high quality customer aftercare service.
SALES OFFICE & SHOW ROOM
Situated on the border between Cheshire and Staffordshire and undertaking projects throughout the UK, Rolux UK Ltd are the UK's premier company for quality and value in Garage Doors, Awnings and Security Shutters.
OPENING HOURS
Mon-Fri 9:00 AM - 5:00 PM
Saturdays by appointment
Sundays by appointment
Other times a pleasure, available by appointment call us on 0800 4580479